2008
CHANGES
Structural changes in the
Theosophical Movement in Wales
as it separates into independent
groups that run their own show

The 2008 Theosophy Wales Changes
Background
In the early years of Theosophy in Wales, no single specific body represented the Adyar groups with all Wales groups being in a variety of federations and alliances that were affiliated to the Theosophical Society in England & Wales. The Theosophical Society (Pasadena) also had groups in Wales as early as 1895 and still has a presence in Wales today. Although there has been collaboration between the Adyar and Pasadena Societies, the two Societies remain separate both in Wales and internationally. Another group, The United Lodge of Theosophists has also had a presence in Wales but no Wales ULT group currently exists.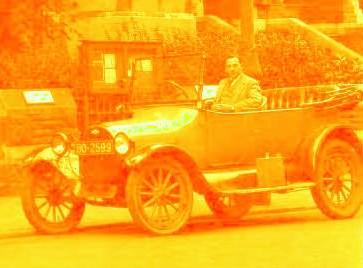 Pioneering Theosophist Peter Freeman in an impressive motor circa 1919
He was the first General Secretary of the Welsh National Society which was
formed in 1922 with an extensive self-determining remit for Wales and
voting power to influence Adyar Theosophical Society policy at
international level. Sadly this body folded in the early 1990s.
The structure of the Adyar Theosophical Society in Wales changed in 1922 with the establishment of The Welsh National Society of the Theosophical Society to which all Adyar groups in Wales affiliated. The first General Secretary of this body was the pioneering Cardiff Theosophist Mr Peter Freeman. This body affiliated itself to the Adyar Theosophical Society, which was then led by Annie Besant, and was given a vote at senior international policy making level. The Welsh National Society continued as an executive body for Adyar Theosophy in Wales until it folded due to lack of support in the early 1990s. This reflected a general decline in the Theosophical Movement at that time.
An uncertain period followed the demise of the Welsh National Society with pressure from outside Wales for Welsh groups to be absorbed into the Theosophical Society in England. There was an interesting proposal from English member Adam Warcup to for a new British Theosophical Society but there was little enthusiasm for this. The general mood amongst Welsh Theosophists was for Theosophy in Wales to at least continue as some sort of separate entity.
In February 1993 Adyar Head Office directed the formation of a new body called The Regional Association of the Theosophical Society in Wales with an Organising Secretary, and as the titles suggest, this was a body of much lower remit and status than the Welsh National Society. This was purely an administrative body with a remit to collect dues from, and link Adyar affiliated groups and individual members in Wales. This body had no executive power with no vote at European or full international level while having to accept direction from these levels, but it did at least purport to maintain Theosophy in Wales as a separate, if not self determining, entity.
The term Regional in the body's title has always been controversial as it fails to acknowledge Wales as a separate political entity within the United Kingdom and many were, and still are, concerned that the body represented an interim phase in the absorption of Welsh Theosophy into the Theosophical Society in England.
______________________
2008 and Theosophy Cardiff's Separation from
The Welsh Regional Association (formed 1993)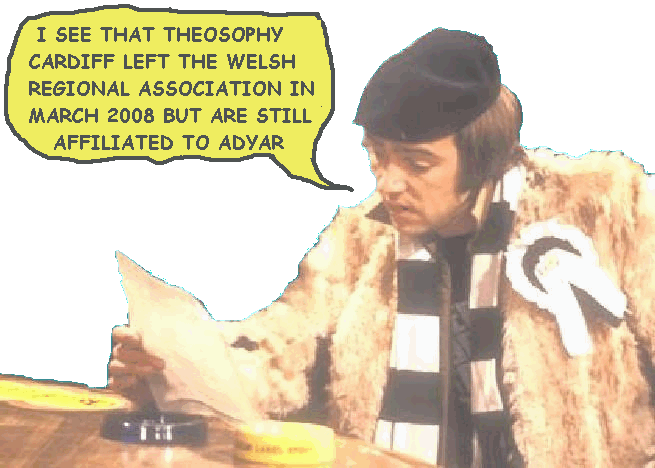 Wolfie keeping up to date with the latest
developments in Theosophy in Wales
Despite its ambiguous title and limited remit, The Regional Association continued from 1993 onward to be funded by all Adyar Theosophists in Wales until 2008, when Theosophy Cardiff decided to separate from it. This came after a long period of difficulty, much discussion, meetings of members and taking legal advice.
A letter was sent to the Adyar Head Office outlining Theosophy Cardiff's concerns and arrangements were made to pay a proportion of subscriptions directly to Adyar. A letter was sent to the Regional Association Organising Secretary, Ms Julie Cunningham in advance of the March 2008 Regional Association annual meeting, informing her of Theosophy Cardiff's decision and the reasons for separation. Copies were also sent to all Regional Association officers and made available to members.
There has been much confusion surrounding this decision and Theosophy Cardiff are still receiving enquiries from all over the world about it. Here is a link to Theosophy Cardiff's letter of separation from the Welsh Regional Association, which it is hoped will answer most questions.

WALES
2008
CHANGES
Structural changes in the
Theosophical Movement in Wales
as it separates into independent
groups that can do their own thing
For more info on Theosophy
Try these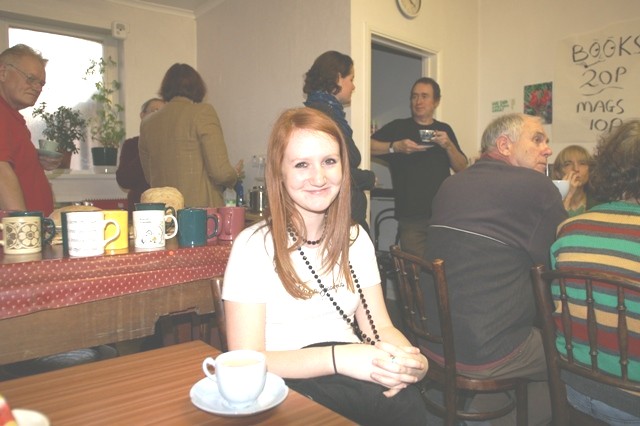 Cardiff Theosophical Society meetings are informal
and there's always a cup of tea afterwards
The Cardiff Theosophical Society Website
The National Wales Theosophy Website
Wales has Theosophy Groups in
Dave's Streetwise Theosophy Boards
This is for everybody not just people in Wales
Theosophy Cardiff's Instant Guide to Theosophy
General pages about Wales, Welsh History
and The History of Theosophy in Wales
Teosofia en Cardiff (Página en Español)
One Liners & Quick Explanations
The Most Basic Theosophy Website in the Universe
If you run a Theosophy Study Group you can use
this as an introductory handout
Writings of William Quan Judge
No Aardvarks were harmed in the
Theosophy Birmingham (England)
The Birmingham Annie Besant Lodge
Quick Explanations with Links to More Detailed Info
What is Theosophy ?  Theosophy Defined (More Detail)
Three Fundamental Propositions  Key Concepts of Theosophy
Cosmogenesis  Anthropogenesis  Root Races
Ascended Masters  After Death States
The Seven Principles of Man  Karma
Reincarnation   Helena Petrovna Blavatsky
Colonel Henry Steel Olcott  William Quan Judge
The Start of the Theosophical Society
History of the Theosophical Society
Theosophical Society Presidents
History of the Theosophical Society in Wales
The Three Objectives of the Theosophical Society
Explanation of the Theosophical Society Emblem
The Theosophical Order of Service (TOS)
Glossaries of Theosophical Terms
The Spiritual Home of Urban Theosophy
The Earth Base for Evolutionary Theosophy
Classic Introductory Theosophy Text
A Text Book of Theosophy By C W Leadbeater
What Theosophy Is  From the Absolute to Man
The Formation of a Solar System  The Evolution of Life
The Constitution of Man  After Death  Reincarnation
The Purpose of Life  The Planetary Chains
The Result of Theosophical Study
An Outstanding Introduction to Theosophy
By a student of Katherine Tingley
Elementary Theosophy Who is the Man?  Body and Soul   
Body, Soul and Spirit  Reincarnation  Karma
Preface    Theosophy and the Masters    General Principles
The Earth Chain    Body and Astral Body    Kama – Desire
Manas    Of Reincarnation    Reincarnation Continued
Karma    Kama Loka    Devachan    Cycles
Arguments Supporting Reincarnation
Differentiation Of Species Missing Links
Psychic Laws, Forces, and Phenomena
Psychic Phenomena and Spiritualism
Karma  Fundamental Principles  Laws: Natural and Man-Made  The Law of Laws 
The Eternal Now  Succession  Causation The Laws of Nature  A Lesson of The Law
  Karma Does Not Crush  Apply This Law  Man in The Three Worlds  Understand The Truth
Man and His Surroundings  The Three Fates  The Pair of Triplets  Thought, The Builder
  Practical Meditation  Will and Desire  The Mastery of Desire  Two Other Points
  The Third Thread  Perfect Justice  Our Environment  Our Kith and Kin  Our Nation
The Light for a Good Man  Knowledge of Law  The Opposing Schools
The More Modern View  Self-Examination  Out of the Past
Old Friendships  We Grow By Giving  Collective Karma  Family Karma
National Karma  India's Karma  National Disasters
Annotated Edition Published 1885
Preface to the Annotated Edition  Preface to the Original Edition
Esoteric Teachers  The Constitution of Man  The Planetary Chain
The World Periods  Devachan  Kama Loca
The Human Tide-Wave  The Progress of Humanity
Buddha  Nirvana  The Universe  The Doctrine Reviewed
Wales Theosophy Links Summary
Hey Look! Theosophy in Cardiff
Try these if you are looking for a
local Theosophy Group or Centre
UK Listing of Theosophical Groups
Please tell us about your UK Theosophy Group
Worldwide Directory of Theosophical Links
_________________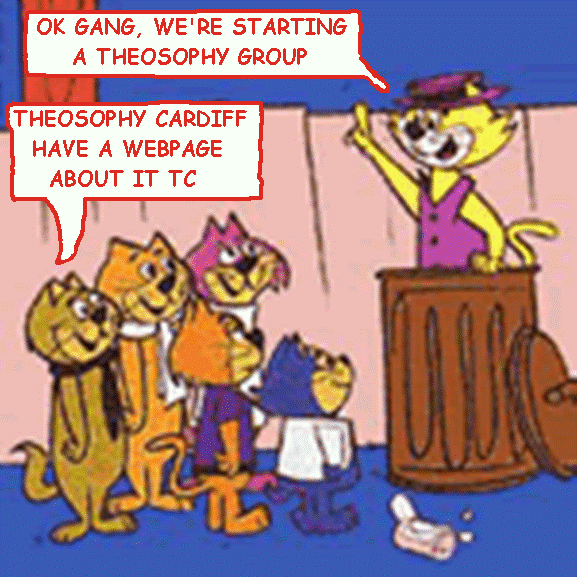 Your Own Theosophy Group Starts Here
A Guide to starting your own Theosophy Group
These are suggestions and pointers for forming
your own independent Theosophy Group and
not instructions on how to form a branch of a
larger Theosophical Organisation.
The subject of affiliation to a larger body is
covered but as affiliation may mean compromise
and nobody owns Theosophy anyway, we leave
that decision entirely up to you
___________________

General pages about Wales, Welsh History
and The History of Theosophy in Wales
Wales is a Principality within the United Kingdom
and has an eastern border with England. The land
area is just over 8,000 square miles. Snowdon in
North Wales is the highest mountain at 3,650 feet.
The coastline is almost 750 miles long. The population
of Wales as at the 2001 census is 2,946,200.
Sited at a former Roman garrison town
with access to the sea via the river Usk.
The Roman Amphitheatre at Caerleon,
Dinas Emrys (The Fort of Merlin)
__________________________________________
Link Exchange Web & Blog Directory of Top Sites Dmegs.com
SEO friendly web directory of top sites & blogs organized by topic
into categories and presented according to relevance of website.